Welcome to Bury St Edmunds Seventh-day Adventist church. 

At the moment, due to the increase in outbreaks of Covid-19, we have had to close the church for corperate worship.
We will let you know when we will be reopening.

Visiting our website or visiting our church we want you to feel part of the family.  Please feel free to explore the different sections of this site and if you have any questions then it would be our delight for you to get in contact.  Our church is a family friendly church with services and activities for all the family. Please see our events page for a full listing of activities.
Service Times:
Saturday (Sabbath)

Combined service from 10:30am.
Bible Study, 3:00pm
 "Zoom", meeting ID: 758 805 385

Tuesday
"Tea and Chat" Social Meeting, 1:45 - 2-$5pm.
Wednesday
 Prayer Meeting 6:00pm.

ALL MEETINGS ARE ON ZOOM. Meeting ID 758 805 385

See our recorded services on our You Tube channel


Keep Looking UP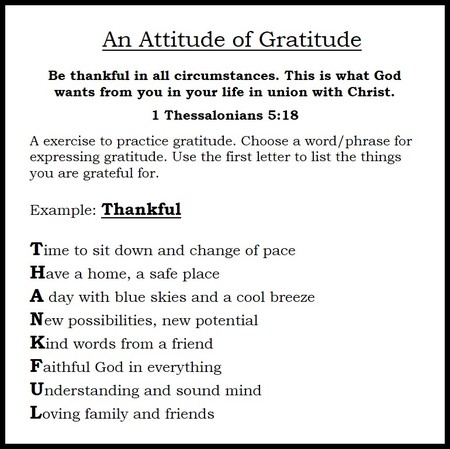 Be thankful in all circumstances. This is what God wants from you in your life in union with Christ Jesus.
1 Thessalonians 5:18 GNB
 
This week I noticed one of our neighbours packing their car with suitcases, boxes of food and toilet paper!  They have three young children and were obviously going away on a self-catering holiday. 
I felt a number of things.  A bit envious for a start.  We are still shielding and our current work/furlough scheme does not allow for a holiday.  A bit sad that those days, when the children were young, are over.  Some pleasure that a family were able to enjoy something that is simple and wholesome. I also wondered how different this break would be for them, given current restrictions.
As I pondered those thoughts, the scripture above came to mind.  I am grateful for it, as it, along with holidays, has helped me a lot over the years.  I can be thankful for past pleasures, present frustrations, other people's joys, the current situation, if I choose to be!